Published by Ray Storti on 21st Aug 2018
Enhance customer satisfaction and revenue by routinely and safely cleaning the exposed surfaces resulting from contemporary commercial space design.

Interior space design has moved away from the traditional closed ceiling or drop ceiling to open designs showing mechanicals such as ventilation duct, electrical wiring, and suspended lighting fixtures. In urban environments this same open design is also evident in the conversion of commercial spaces to residential while retaining elements of the industrial considered cache. The open design is both practical and attractive but offers unique challenges to facility managers and home owners responsible for maintaining a clean, healthy, visually appealing environment. Professional cleaning services can enhance the value provided their clients and at the same time their revenue by offering a program for routine cleaning of these surfaces.
The challenges in developing a safe and effective cleaning solution for these surfaces are many. Often the surface is 18 even 25 feet above the floor.
The surfaces can be vertical, horizontal, or curved calling for a range of nozzle designs to effectively address the application. In many cases the surfaces have been textured which requires the nozzle to touch the surface to capture the debris. Cleaning surfaces that are 18 to 25 feet above the floor make it unsafe and impractical for ladder use. Before using ladders make sure to review your companies workman's compensation insurance policy to confirm coverage. Often there are exclusions or special requirements if a ladder is being used for access. Many facilities are open 24 hours a day, have limited access, or fixtures which prevent use of elevated platforms like scissor lifts or cherry pickers.
There are cleaning wand an nozzle solutions on the market that can facilitate elevated surface cleaning. There are five considerations which should be
given to selecting products solutions for elevated cleaning:
Effectively cleaning surfaces 20 feet from the vacuum hose places a premium on airflow over sealed suction. The debris profile is typically very light. You want enough airflow to capture the dirt with the vacuum not simply brush it off to fall to surfaces below. A good gauge would be selecting a vacuum producing a minimum of 120CFM.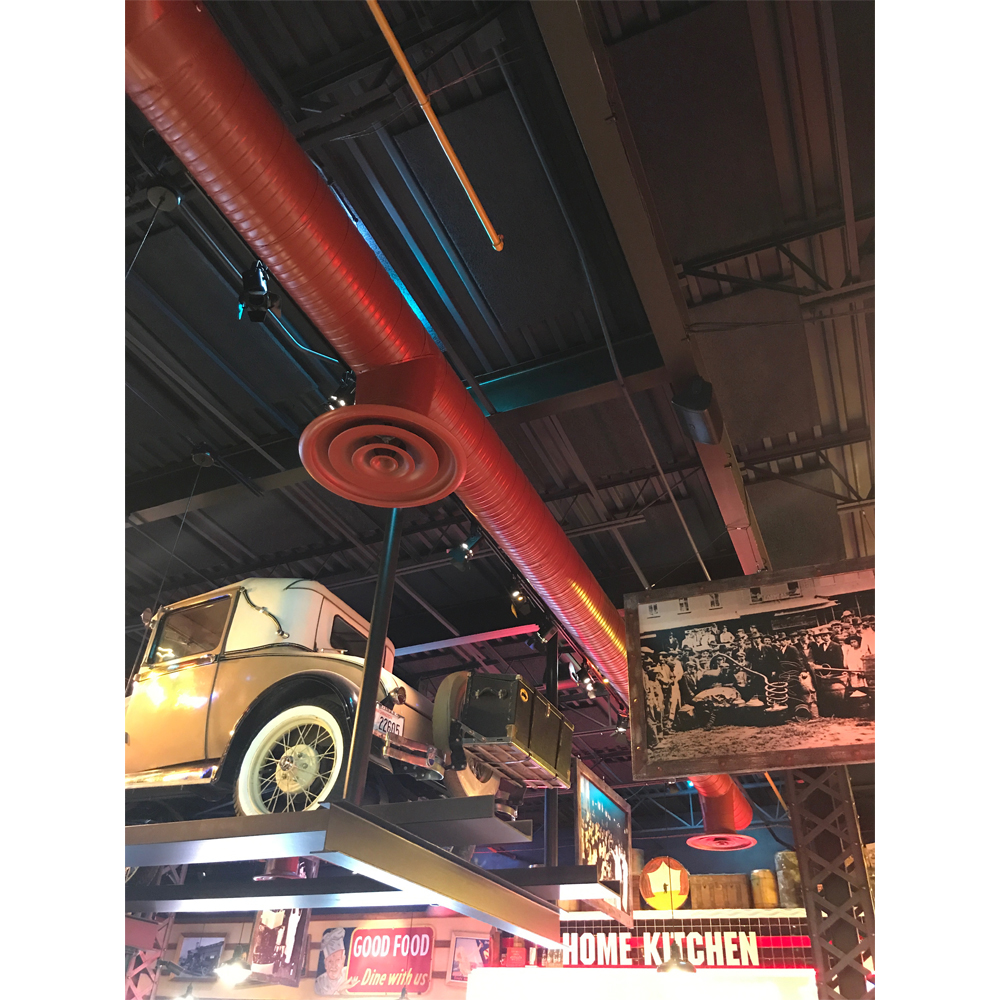 Consider only systems where all elements are positively locked together to prevent unintended separation and the risk of a nozzle or wand falling from height where it could strike the user or damage furnishing or floor surfaces. In some cases it may be necessary to apply pressure to the nozzle to release the debris on textured surfaces of in applications like restaurants where airborne oil may create a sticky surface. Systems that lock together will also permit you to safely work in a horizontal plane from an elevated platform, catwalk, or mezzanine without the risk of something falling to the surface below.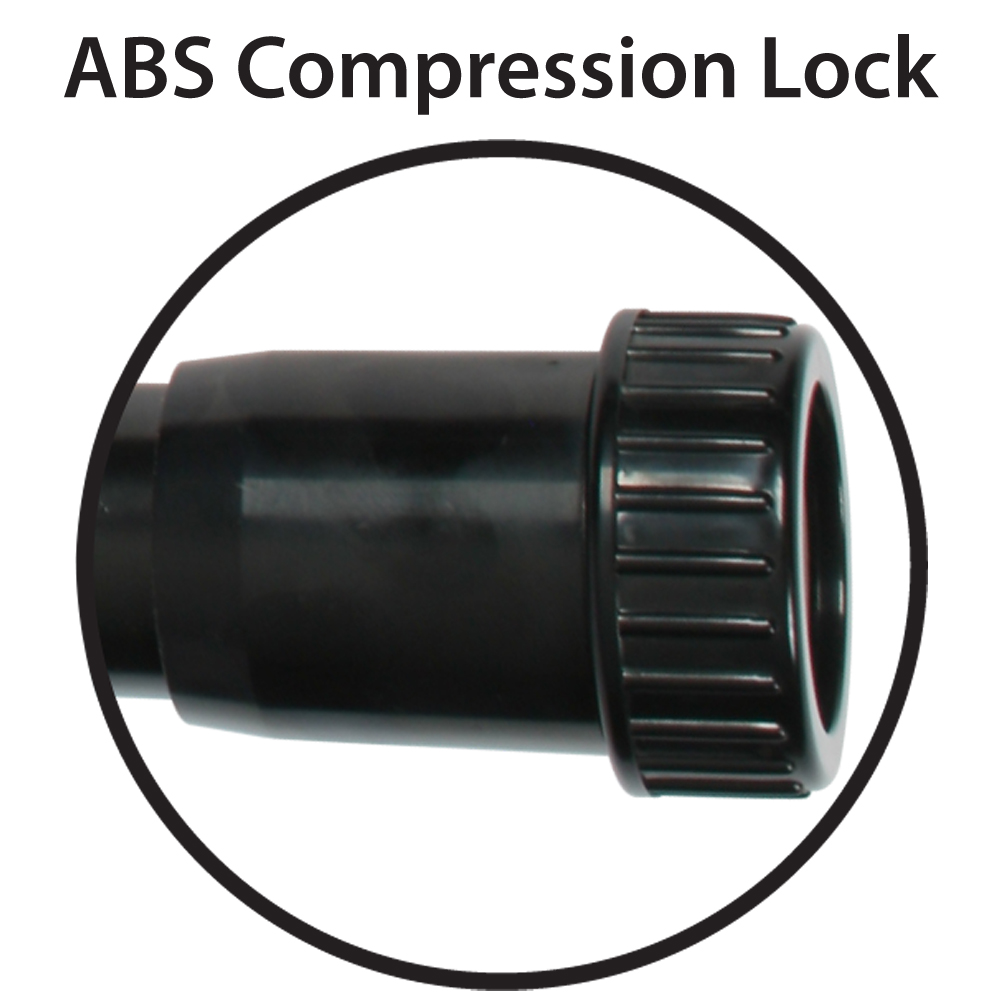 Applications may call for cleaning a wide variety of surfaces, horizontal, vertical, round, large and small diameter mechanicals, limited overhead space, and in the case of suspended light fixtures objects requiring a light touch. Consider a system which offer a variety of adaptors wands to permit the access necessary for effective cleaning.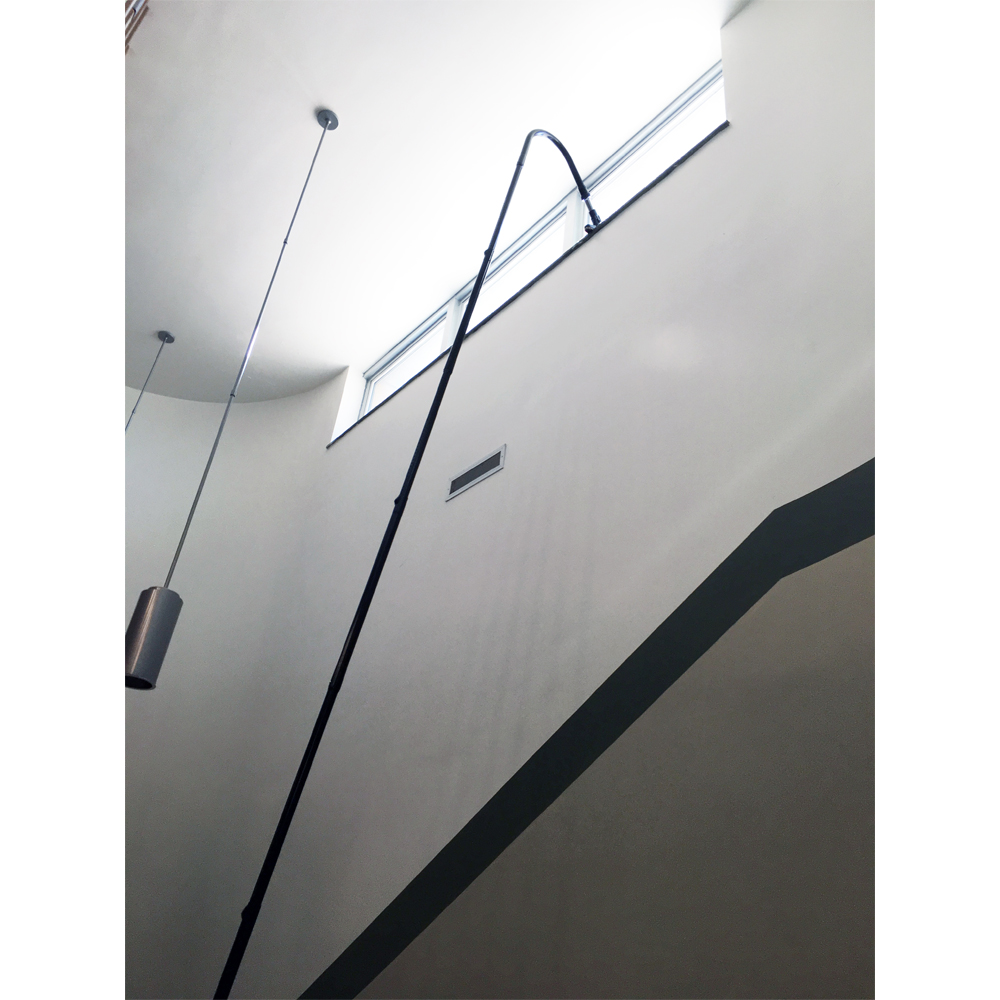 Compliment your wands with a range of nozzles designed to not only address the surface but also to insure the task is accomplished in the shortest possible time. Working overhead can be fatiguing and have a range of nozzles that reduces the time necessary to execute the task is preferred. Looks for nozzles with features that help make for fast effective cleaning. Pivoting neck and nozzle surfaces that match the surface will assist you in gaining the surface contact needed for effect capture of the debris into the air stream not simply brushing it off to fall below.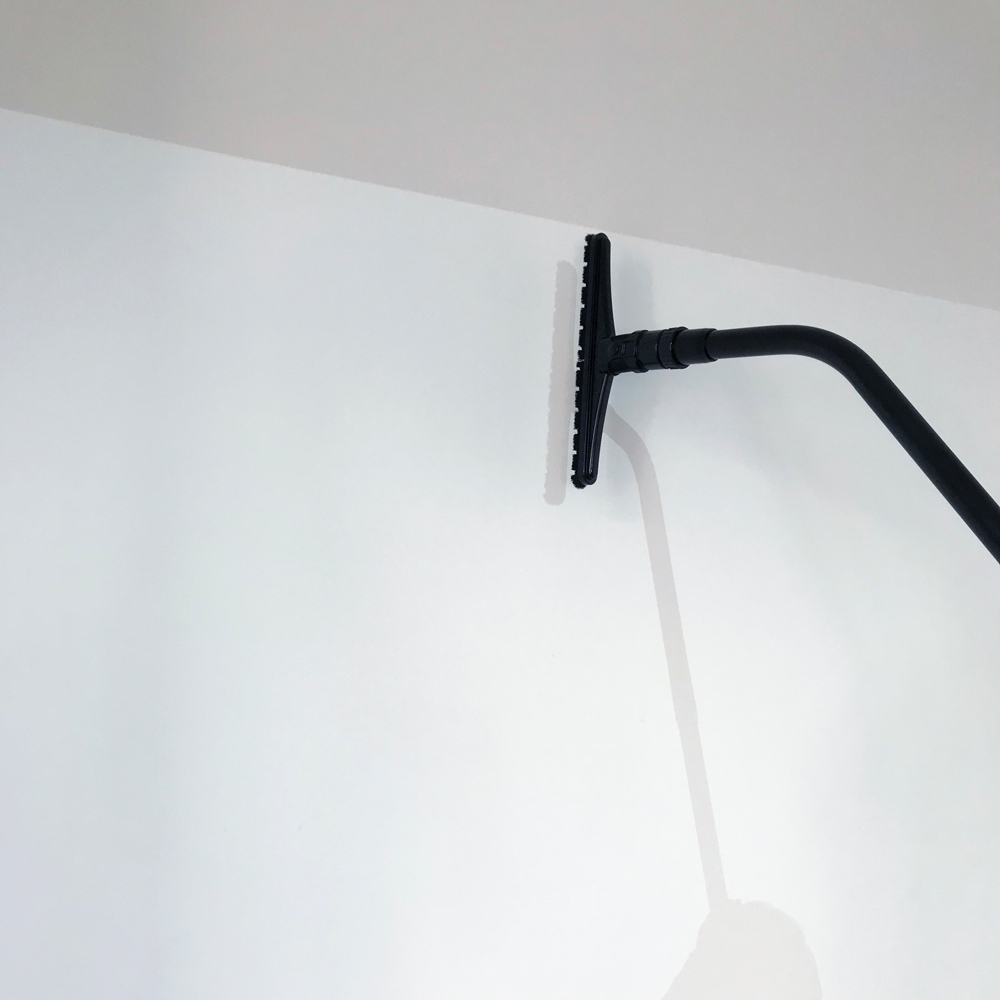 Weight and control are critical when you or your cleaning associate are being asked to address elevated surfaces. Look for a system that has sufficient rigidity at height to permit controlled use of the cleaning attachments while at the same time keeping weight as low as possible to reduce user fatigue.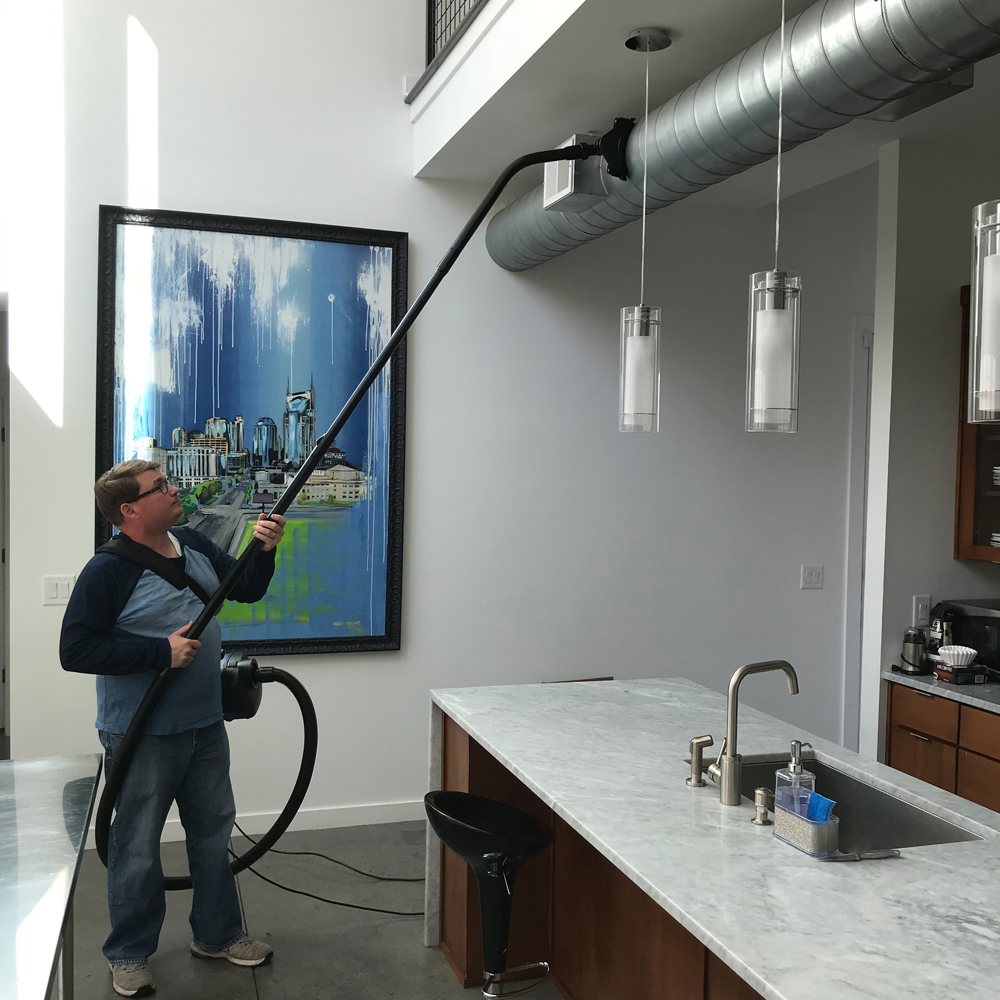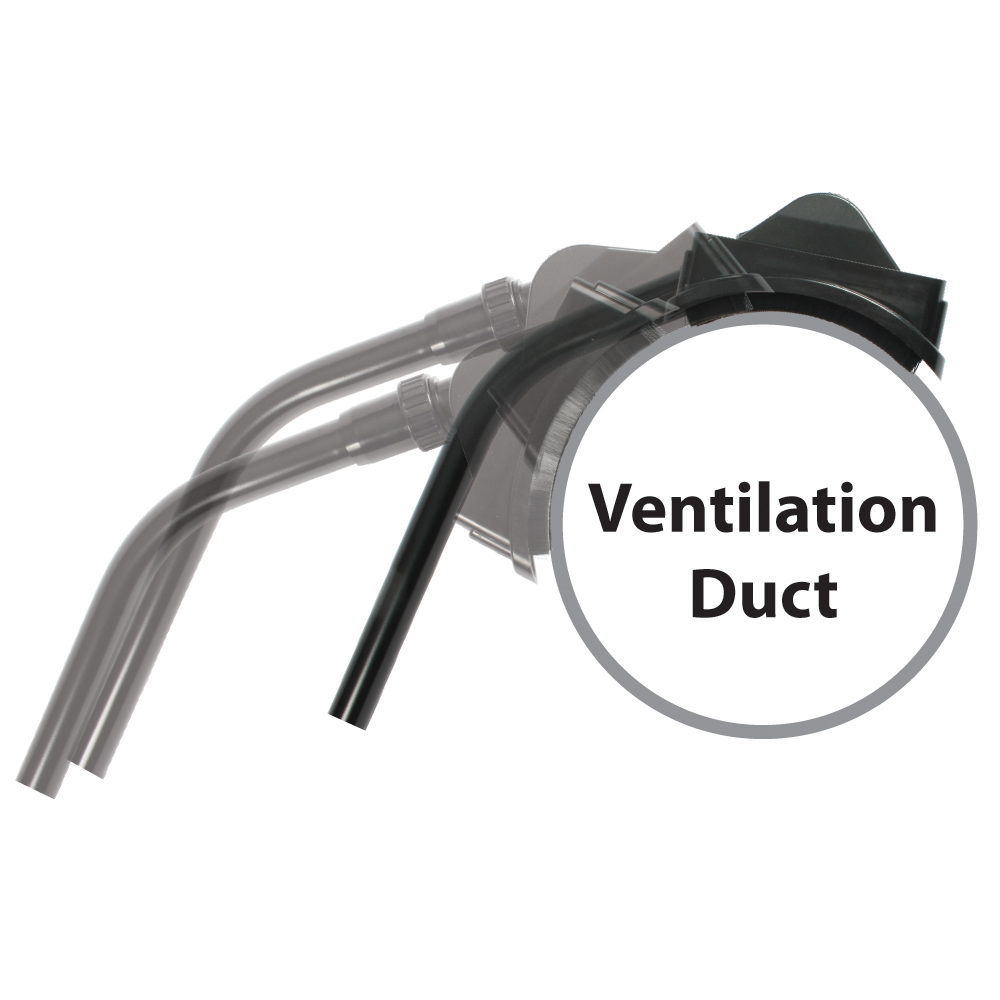 Typically offering elevated cleaning services are quoted separately from services provided for work below shoulder height. In commercial environments with food service like restaurants or bars a facility manager may adopt a quarterly schedule for overhead cleaning. In institutional spaces or in residential cleaning where the primary concern is esthetic this is often quoted biannually. Experience suggests recovery of the cost of the unique tools required for providing this service can be completely recovered in the first month or two even after providing for labor and normal business costs making it a profitable opportunity to enhance revenue for a contract cleaner expanding their range of services and gaining differentiation for their business. Given the significant number of restaurants, retail spaces, medical, and institutional facilities with exposed mechanicals as well as the number of residential properties featuring high ceilings, windows, and unique architectural features the potential market for elevated cleaning services is significant and growing.